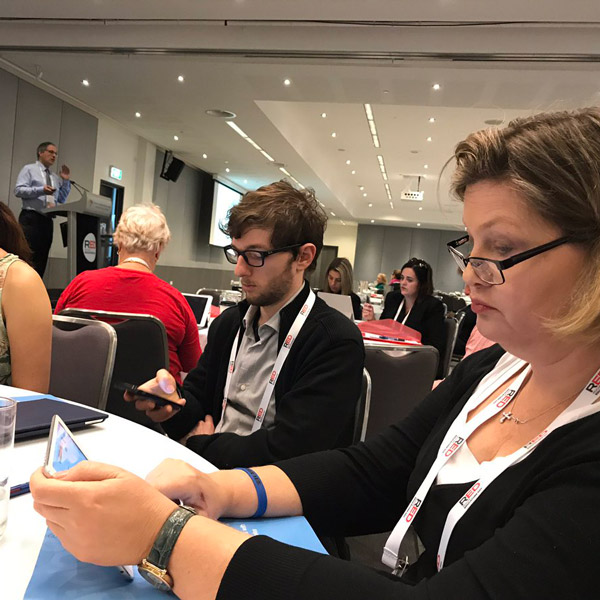 Roche Educators Day
This year the Roche Educators Day will be on Tuesday 20 August at Sofitel Sydney Darling Harbour, in conjunction with the Australasian Diabetes Congress.
Now in its 34th consecutive year of delivering high quality education to healthcare professionals from Australia and beyond. The Roche Educators Day in 2019 will focus on key issues facing people involved with managing the complex condition of diabetes. Topics to be covered include;
The Digital Diabetes Clinic
Making Diabetes Suck Less
The growing burden of renal complications and how to manage and prevent them
Exercise as medicine
Nutting out nutrition
Where to after Metformin
Language matters- how to have the difficult conversations around complications
Last year's event was oversubscribed so make sure you book your place early so you don't miss out!
Registration
If you are attending the Australasian Diabetes Congress (ADC) and also wish to attend the Roche Educators' Day you can select this as an additional element under "Roche Educators Day" during the ADC registration process. However, if you wish to attend only the Roche Educators Day, and not the ADC, please select the "Roche Educator Day Only Registration" when you commence the registration process.
If you have a Registration query please contact the Congress Office on 03 9417 1350 or adc@thinkbusinessevents.com.au. For all other enquiries regarding the Roche Educators Day please contact Charlotte Jamieson on charlotte.jamieson@roche.com
Registration Rate 
Full Day 8:30 AM – 5:00 PM | AU$150
Location
Sofitel Sydney Darling Harbour – Magnifique Ballroom