Novo Nordisk Changing Diabetes® 5km Fun Run/Walk
The Novo Nordisk 5km Fun Run/Walk will occur again this year on August 23, 2019, as part of the long standing "Changing Diabetes" programme and in conjunction with the wrap up of the ADC conference.
Now in its 7th year running, the Fun Run attracts over 300 conference attendees who are keen to demonstrate how an active lifestyle is both fun and healthy, and raise awareness of diabetes prevention and management in the community.
Whether you run, walk, or stroll and chat, join the Novo Nordisk team on Friday morning, by registering as an individual/team for this picturesque short 5km trail around the picturesque Darling Harbour, Cockle Bay area.
Kicking off with a group warm-up at 6:30am, the run itself starts at 6:45am.
Following the Fun Run/ Walk see us back at the Novo Nordisk stand to receive your certificate of participation, official time, and see action shots of yourself participating!
Register for the Fun Run/Walk through the online registration form or join us on the Novo Nordisk stand to register and collect your participation T-shirt.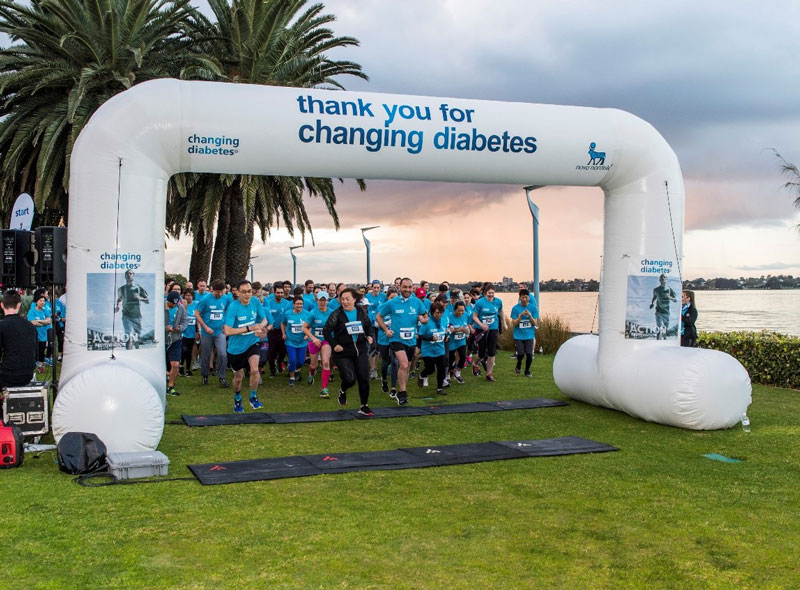 EVENT DETAILS
Date: Friday 23 August 2019
Registration: As part of the online registration form or on the Novo Nordisk stand.
Route map and T-shirt: Available on the Novo Nordisk stand
Warm up: 6:30am Darling Harbour
Start: 6:45am
Expected end time: 7:30am